Medellín Spanish School
Unlimited one-on-one, in-person Spanish classes with professional teachers. Free access to online Spanish classes also included. Weekly events. All in the heart of the most beautiful neighborhood of Medellin.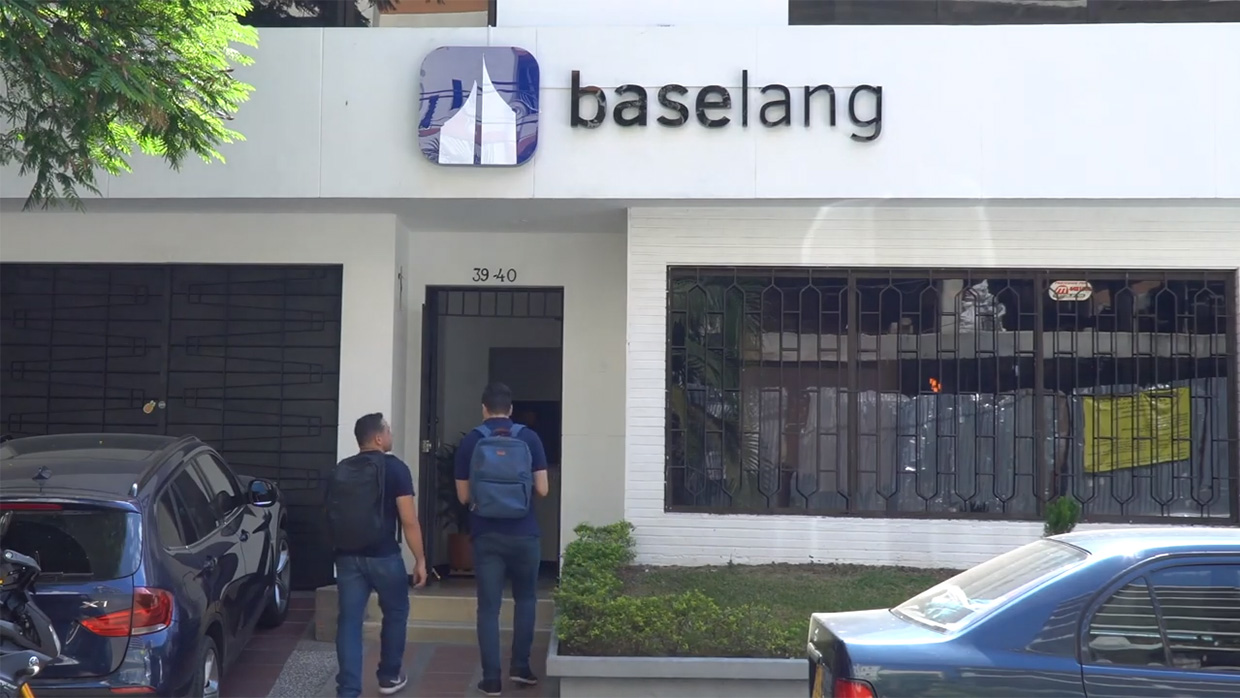 UNLIMITED CLASSES
Unlike other Spanish schools in Medellin, BaseLang offers unlimited one-on-one classes for a flat rate.
For less than you'd pay for 20 hours a week of group classes elsewhere, you can have as many private classes as you want.
ALL OF THE ONLINE BENEFITS, TOO
BaseLang was an online school for years before we ever opened our first in-person school.
As a member of our Medellin Spanish School, you'll get free access to all of our online teachers too, so you can continue with your unlimited classes even outside of the local school's hours.
Our online platform makes it easy to track your progress, review, and book your classes.
ARTISANAL COFFEE & LOCATION
Members get unlimited artisanal coffee and tea, free. From pour-over to the perfect cappuccino, we make sure you're fueled to learn. Our school rivals the best coffeeshops in town.
Instead of touristy Poblado, the school is in the heart of Laureles, which is arguably the nicest area of Medellin, not to mention much more authentic.
You're viewing our in-person Medellin school. Click here for our online programs.
ADDRESS
Cra. 77 #39-40
Medellín, Antioquia, Colombia
HOURS
8:30am - 5:30pm Monday to Friday
8:30am - 12:30pm Saturday
Medellin

programs

I want to speak fluent Spanish for travel, friends, romance, or life in general.
Unlimited 1-on-1 classes.
Register Now
Schedule your first Spanish class today with a Real World 1-day trial just $1.
For Grammarless, you'll need to book a month-long time slot.
GET STARTED