"You will not regret this decision!" – #BaseLangStories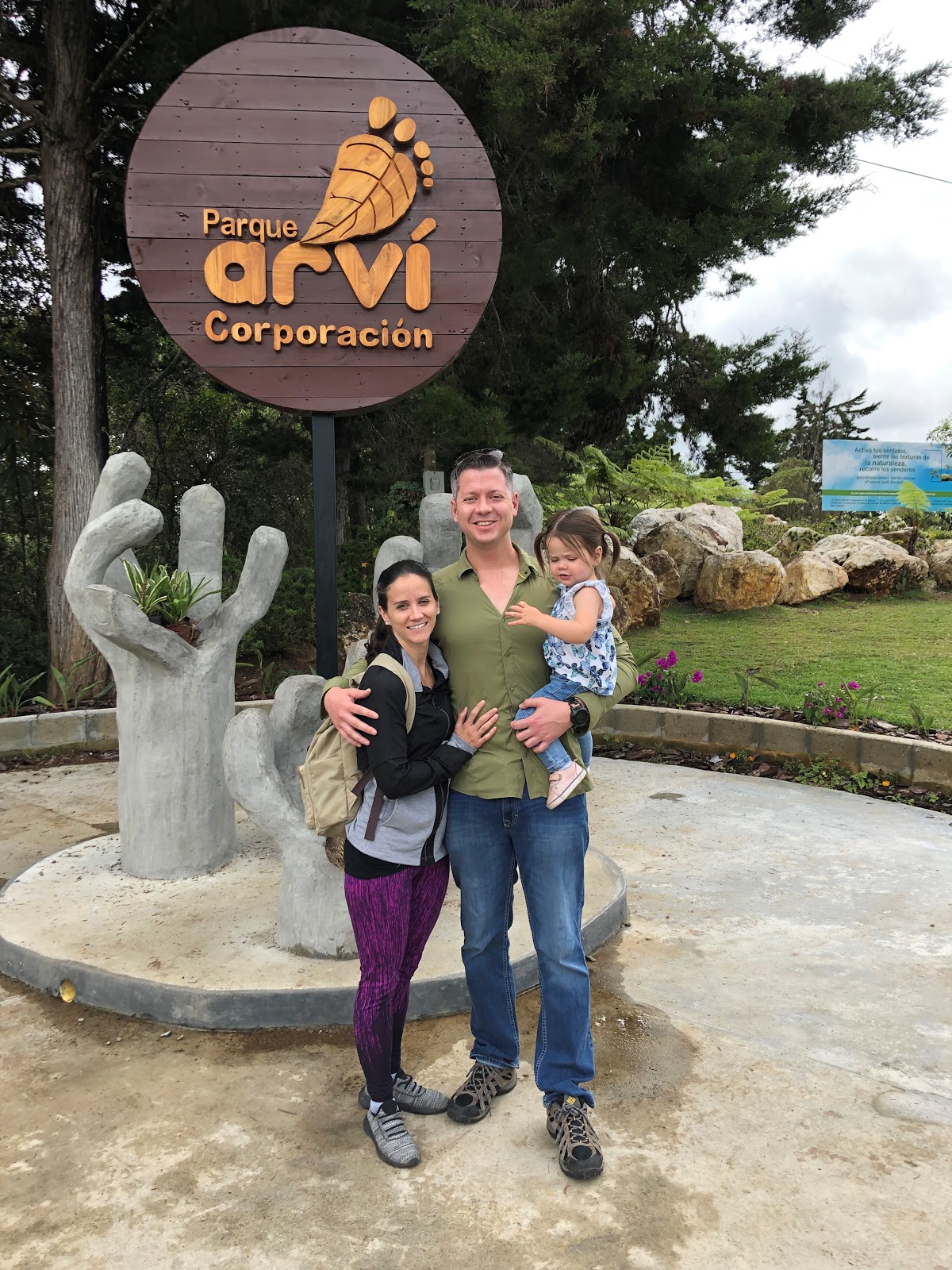 Get our free email course, Shortcut to Conversational.
Have conversations faster, understand people when they speak fast, and other tested tips to learn faster.
More info
Meet Lauren, a former Grammarless student at our Medellin Spanish school who decided to move to Colombia for one month, along with her husband and daughter, in order to study Spanish.
If you are thinking about studying in Spanish in Medellin, then you can find out more about our school and the programs we offer here.
1) First of all, can you tell us a little bit about yourself?
My name is Lauren and I am 33 years old and live in the US. I have a loving husband and a beautiful two-year-old daughter. I am a pediatric physical therapist, however currently at this time, I am staying at home to raise my daughter. I have many goals as it pertains to learning Spanish, however, my main motivation is to demonstrate to my daughter how beautiful the language and culture are.
2) Why did you decide to learn Spanish in Medellin?
I have studied Spanish in various ways over the years to include, applications, online programs, school-based learning, and self-guided study. My primary goal, however, was to immerse myself in the language and culture by visiting and living in a Spanish speaking country. This is the only method I feel one can truly become "fluent" when learning a language.
I was fortunate enough to be introduced to BaseLang through their online RealWorld program. Luckily, the stars aligned and when BaseLang decided to open a school in the heart of Medellin, Colombia, I jumped to the opportunity. I knew I made the right choice, as this company is professional and my progress with them thus far has been amazing.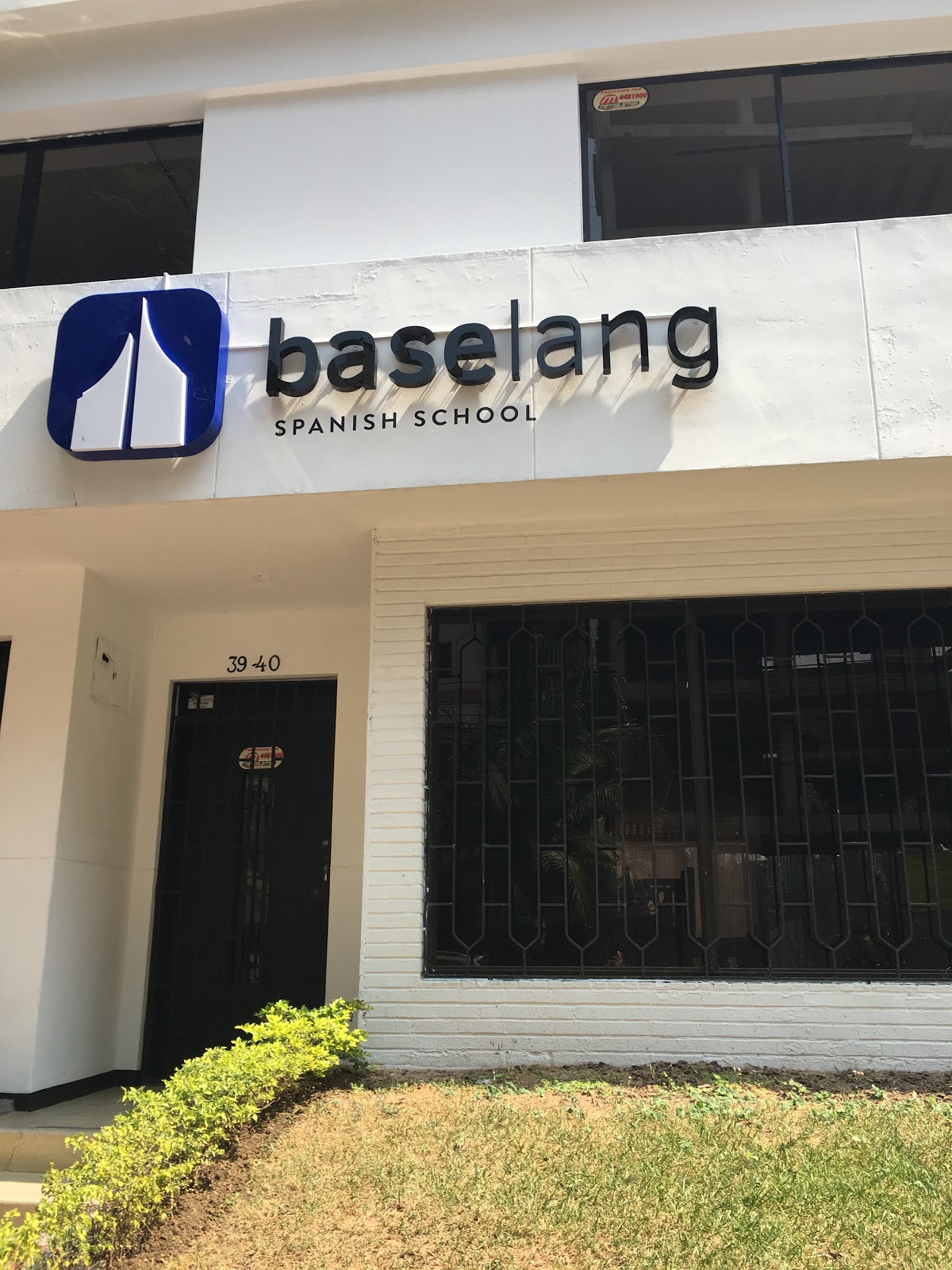 3) Which part of Spanish did you previously struggle with the most?
Due to my background, I always felt like I had a good comprehension of the Spanish language and that I could understand 75% of what was being said to me. Now responding back to that person accurately and effectively was a whole different story. My grammar has always been the weakest component when learning Spanish, however with the approach that BaseLang has used in order to correct my deficits, I have improved significantly in this area.
4) How did you find out about BaseLang's Medellin Spanish school?
After having my daughter and temporarily not working, I had a hard time feeling like I was progressing personally in my life. I began to start pursuing my passion in learning Spanish once again, in the hope to gain fluency and to teach my daughter an additional language. I stumbled upon BaseLang after researching numerous Spanish companies that offered online classes, as this was the only method that I could do at this time. This was one of the best decisions I have made in quite some time. I have told many people that BaseLang has truly changed my life and I will continue to take online classes with them, as I have developed such deep and meaningful relationships with several of their instructors.
5) Can you describe your day-to-day routine while learning Spanish at BaseLang's school?
My family joined me while I was studying Spanish, so I opted to do the "Grammarless" program from 8:30am-12:30pm, so I could enjoy the beautiful city with my family in the afternoon. I was fortunate enough to find a large condo in the heart of Laureles, which afforded me the opportunity to walk to school and enjoy my surroundings.
My teacher was Daniel, who was absolutely fantastic. We always had a wonderful class and laughed a lot. He was very patient and always eager to provide me with a challenge throughout the program. He was exceptionally good at targeting my weaknesses and ensuring we practiced them a lot during the program. We were also able to leave the school several times to include real-world interactions to fully enhance my overall experience.
I would always ask for homework, because this is how I learn best, and we would review it the next morning. In addition to the classes, I would log in to BaseLang online and take additional classes at night to get more practice and to expose myself to different accents and cadences.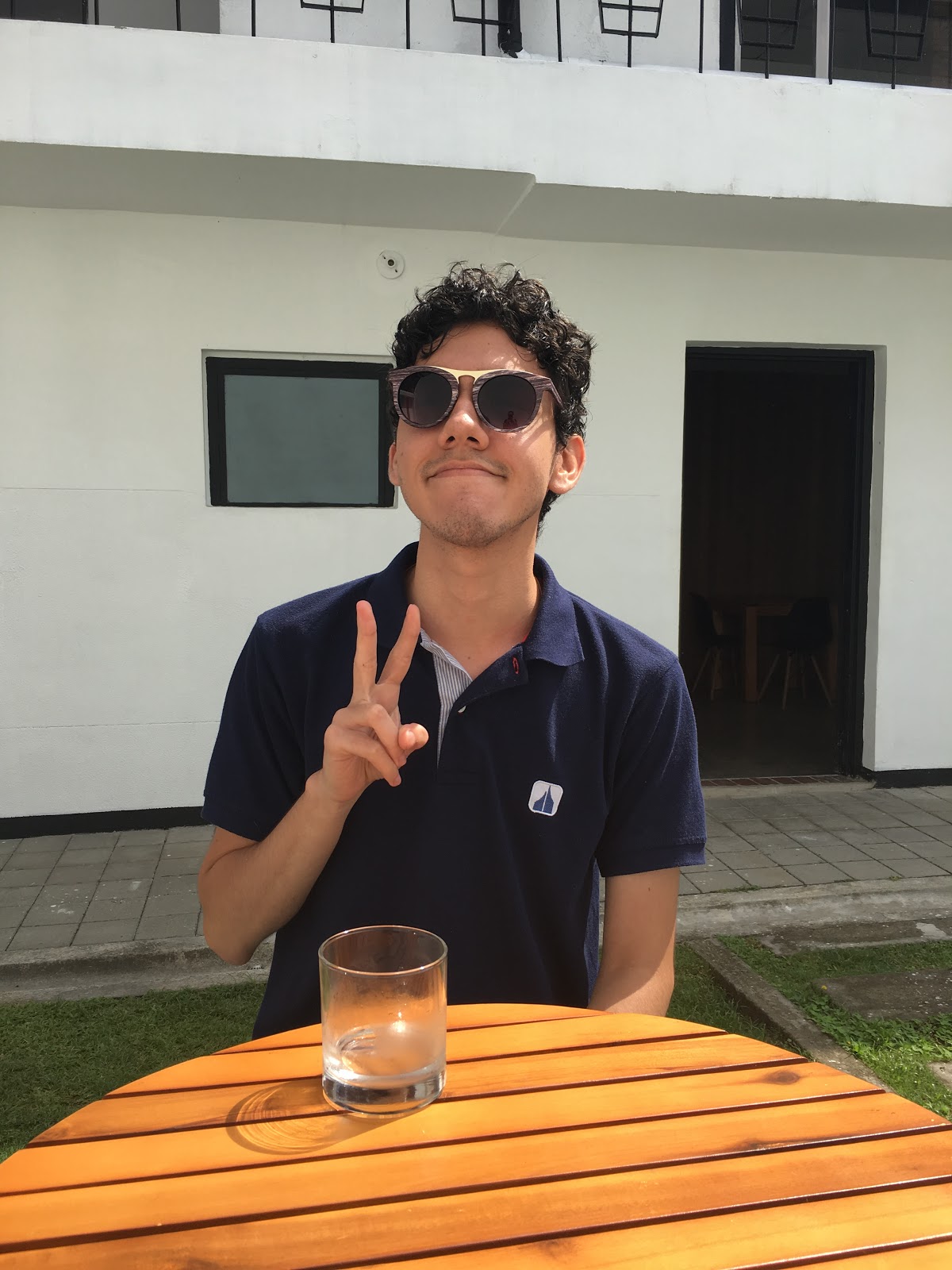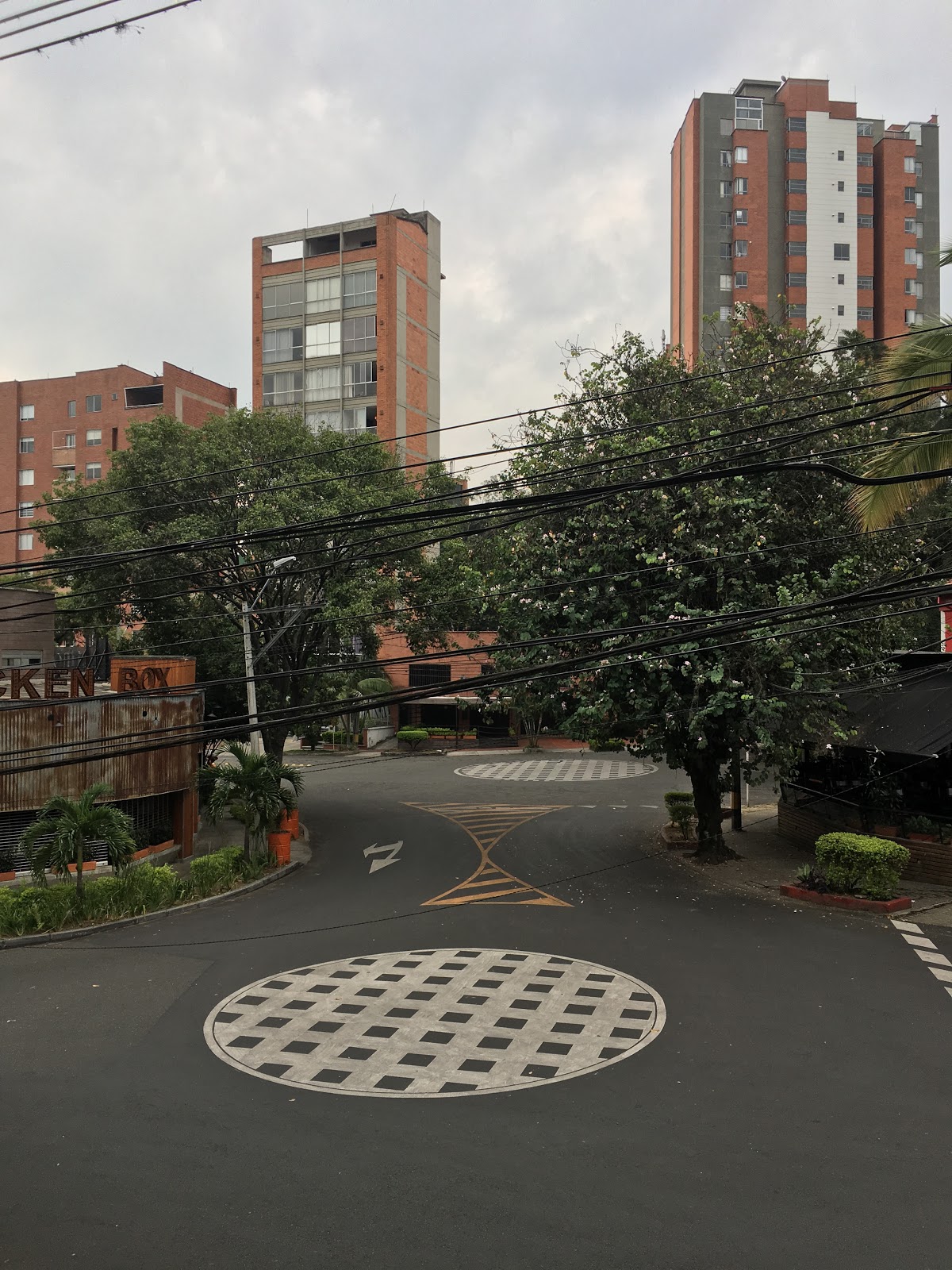 6) Can you tell us a little bit about your progress?
I can be very hyper-critical of myself and therefore this is a challenging question to answer, however after demonstrating and discussing my progress with many Spanish speaking individuals, they all commented how my speech was much more fluid and I was making fewer errors. In addition, I feel more comfortable speaking and am less embarrassed, which for me is a huge win!
There will be some days when you will feel discouraged and do not think you are making any progress, however, go easy on yourself. You will learn the language. Ensure you make the most out of the program and ask your instructor to modify the curriculum to include your specific learning style. The instructors are extremely flexible and easy-going.
7) Let's talk about the city. Can you tell us about your experience living in Medellin for a short time?
Where do I begin! This was such a fantastic decision for my family and I. We all truly enjoyed our visit and found ourselves talking about our experiences frequently. The neighborhood is extremely safe and there is a lot to offer just in this area.
There are restaurants on every corner and plenty to do. The city is quite beautiful, with a plentiful amount of events occurring all the time. My instructor was able to direct me to an Instagram account called, CompasUrbano, which highlights different activities going on around the city, which was a huge help when exploring the city. I was able to strike up a conversation with many of the locals during my regular outings, as people here can be extremely friendly.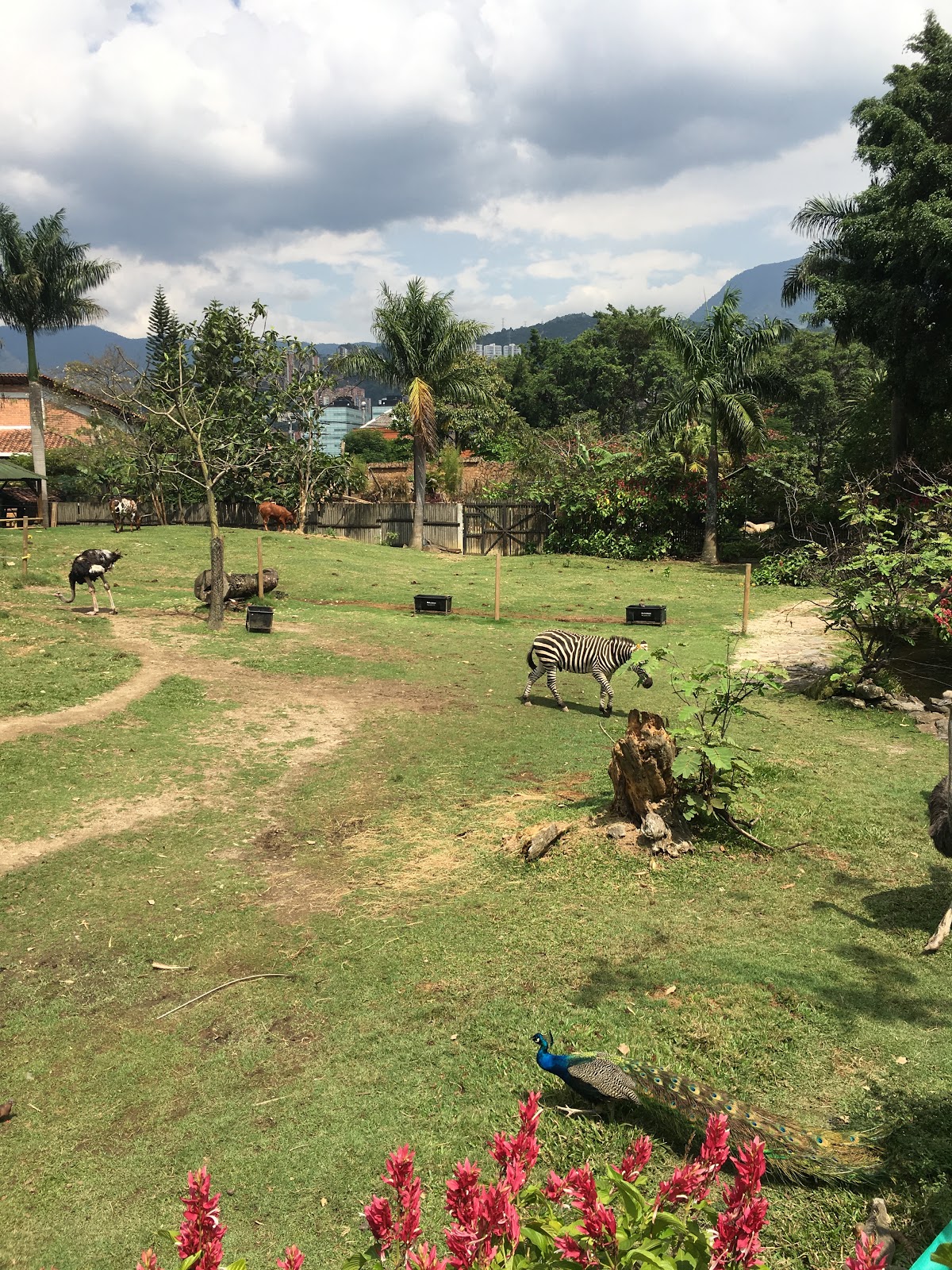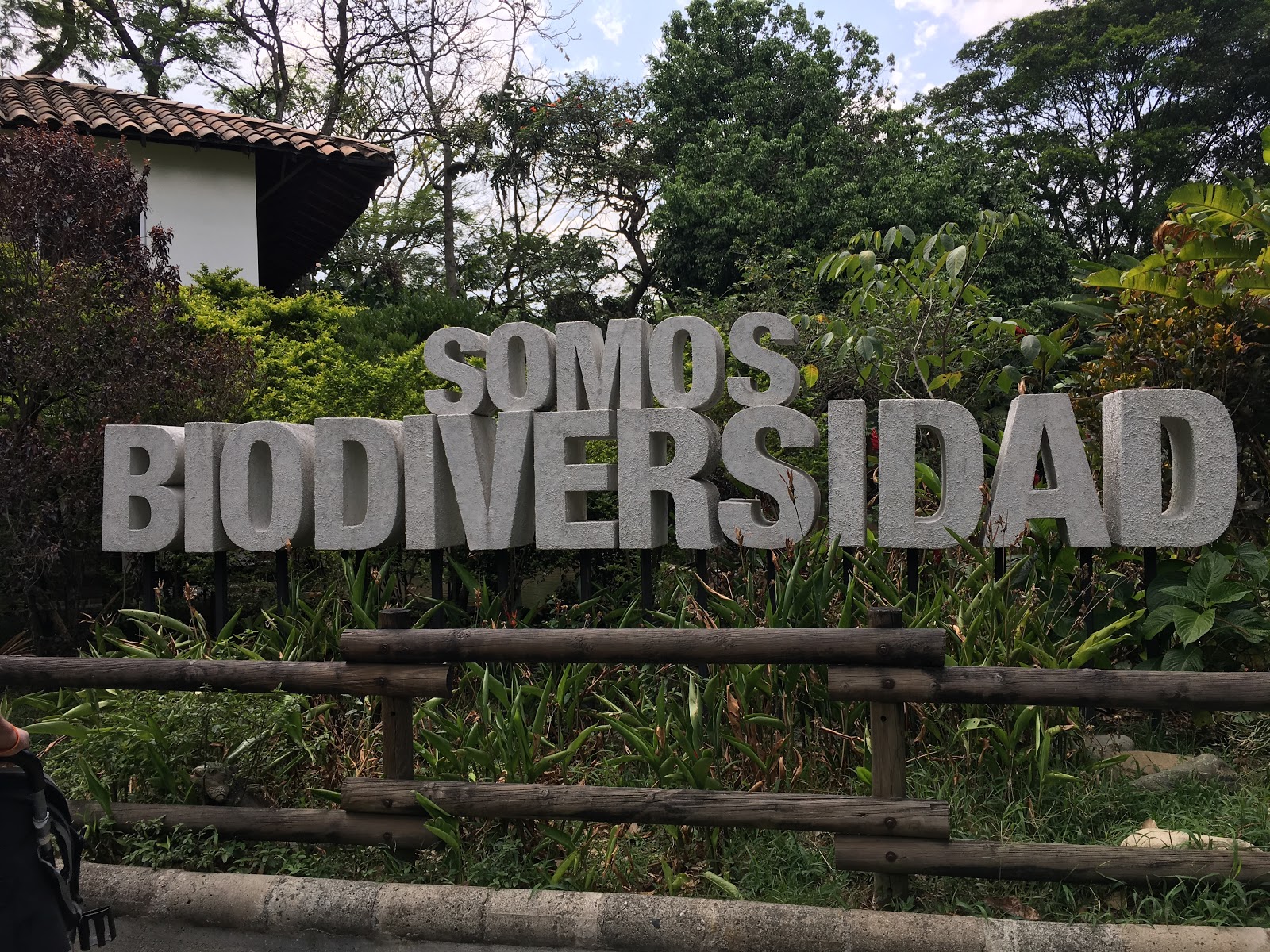 8) What was the most surprising thing about your stay in Medellin?
The amount of activities and events occurring in this city is staggering. The city is so modern and full of life. Ensure you take every opportunity to explore and practice your Spanish. Most of the residents are willing to help and assist you. The food is delicious and the fruit is so fresh and abundant.
9) Favorite restaurant in Medellin?
There are many fantastic restaurants sprawled out around the city, however, Cafe Zeppelin was fantastic. I highly recommend this restaurant. The atmosphere is so relaxed and inviting and the food is absolutely delicious.
The menu changes daily and the dishes are always so fresh and savory. The food is also very affordable for an abundant amount of food that is given. The restaurant is very close to the school so you can make this one of your outings with your instructor in order to practice in a real-world setting.
10) Favorite things to do Medellin?
There are so many activities that I would highly recommend. I truly enjoyed walking around the local neighborhood and trying different restaurants and walking in various stores, however, if you are in the city the first Saturday of the month you must try the San Alejo market.
This market is held in Parque Bolivar and has a ton of vendors and local products for sale. It is a great location to buy gifts and keep-sakes to ensure you never forget your experience in Medellin.
In addition, there are always various free fitness activities occurring in the city. Whether it is Cyclovia or free yoga at the botanical gardens, you must check out these events. It is a great place to meet the locals and possibly get more recommendations on what to do in this vibrant city. My family and I were able to hit all of the major attractions the city had to offer, including, Arvi Park, Parque Explora, Botanical Gardens, Botero Plaza, the zoo, and so much more. I would recommend riding the metrocable up to Arvi Park as the views seen by going this route cannot be beaten.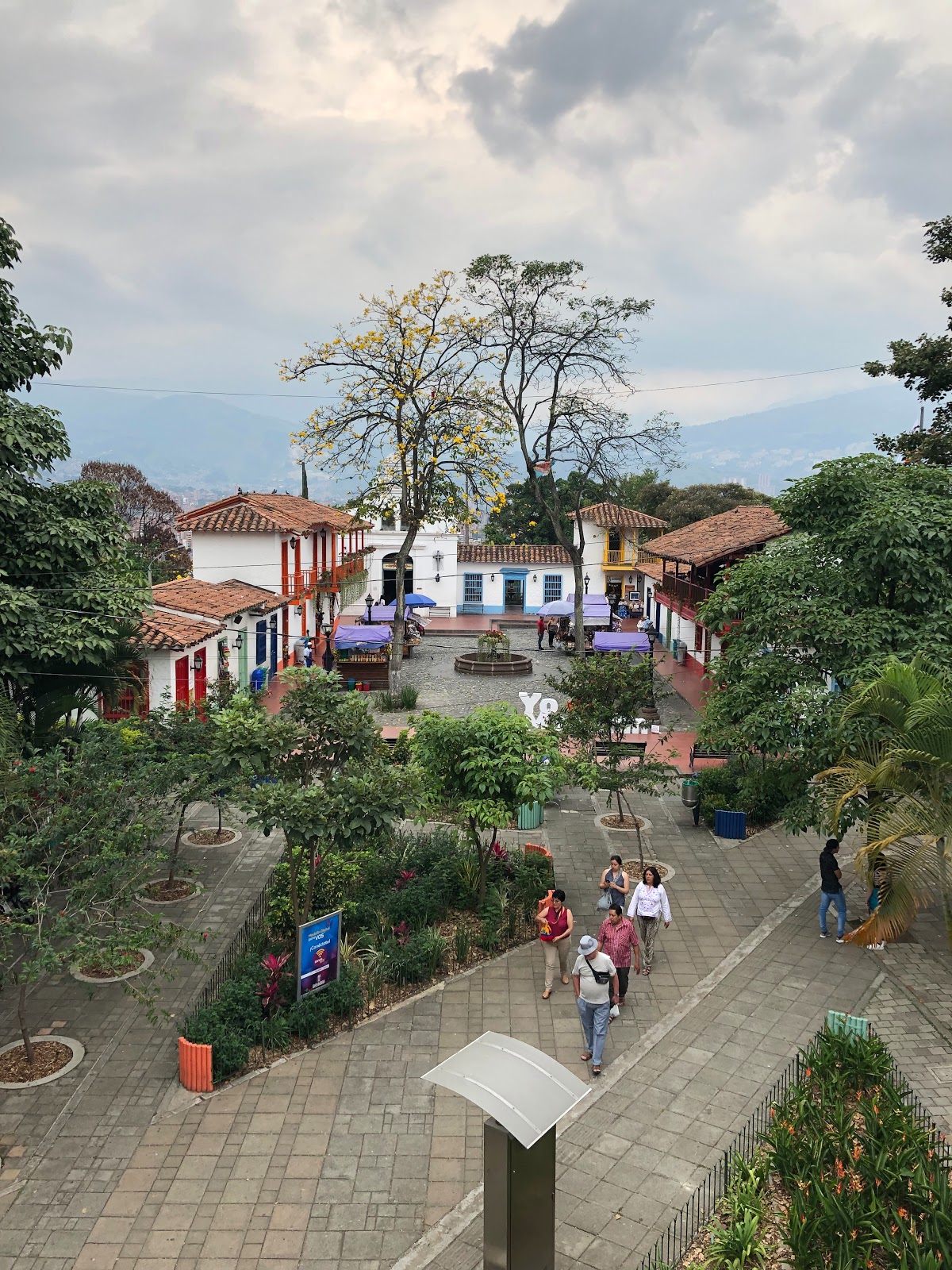 11) Favorite Medellin Spanish slang, and it's meaning?
There are several that I learned while I was there. Some of the slangs, I do not feel comfortable mentioning on this review, however, one that I can remember is "Eso es muy charro.". This is another way of saying, "this is really fun".
Before going to Medellin I would recommend researching how to speak Spanish like a Paisa (or native person from Medellin). This will definitely assist you in everyday communication, as I heard a lot of slang used in the heart of the city.
12) Finally, what's the one thing piece of advice you have for anybody who is thinking about learning Spanish in Medellin?
Go for it! I can guarantee you, you will not forget it. Practice makes perfect, so ensure you allow yourself many opportunities to practice, whether it is arriving to class early to talk with different instructors or branching out to introduce yourself to one of the locals. This is essentially the only way to learn. Take this opportunity seriously, but make sure to enjoy every minute because it sure does go by fast. You will not regret this decision. I consider a lot of the instructors a part of my family and we talk often.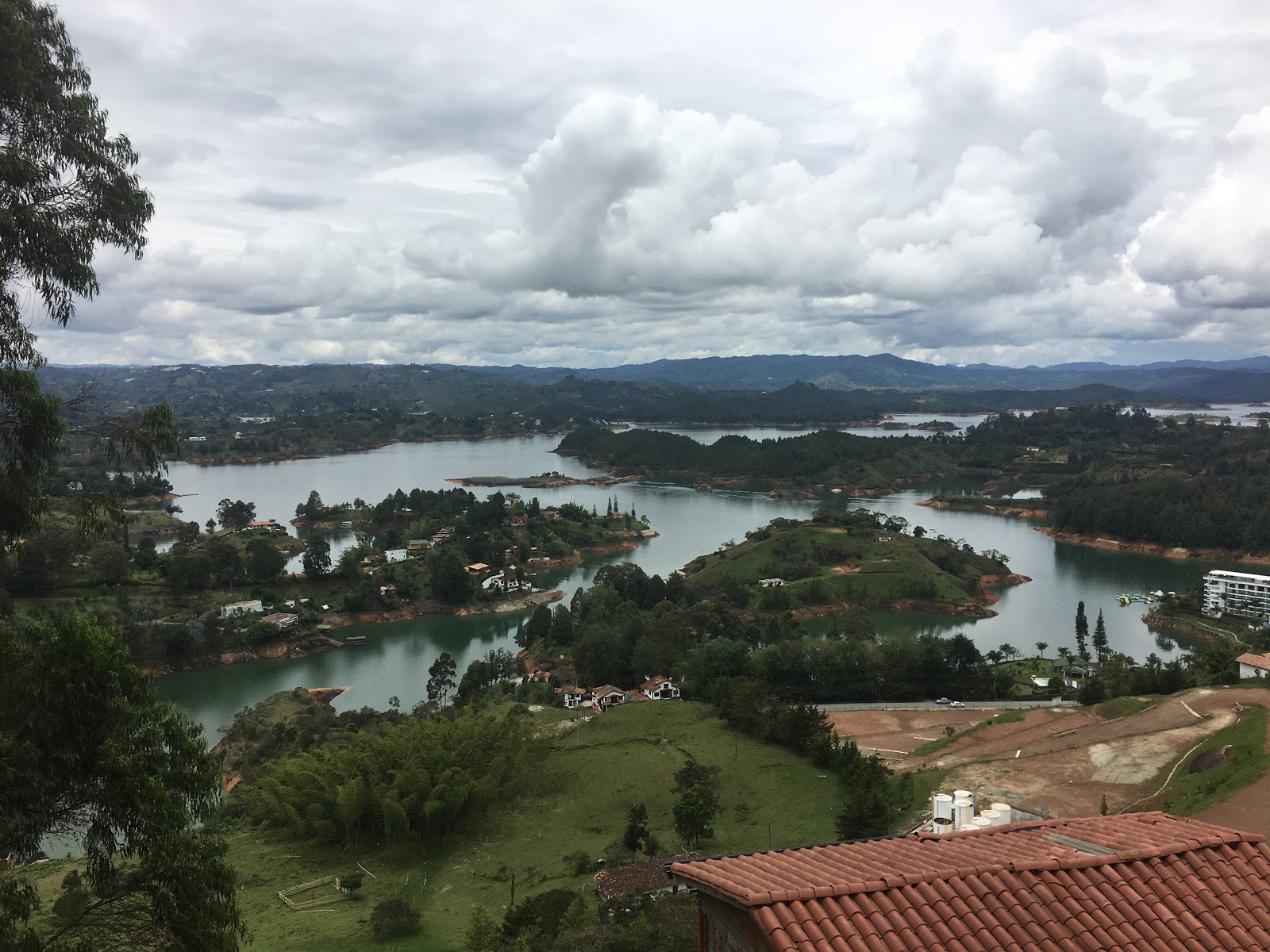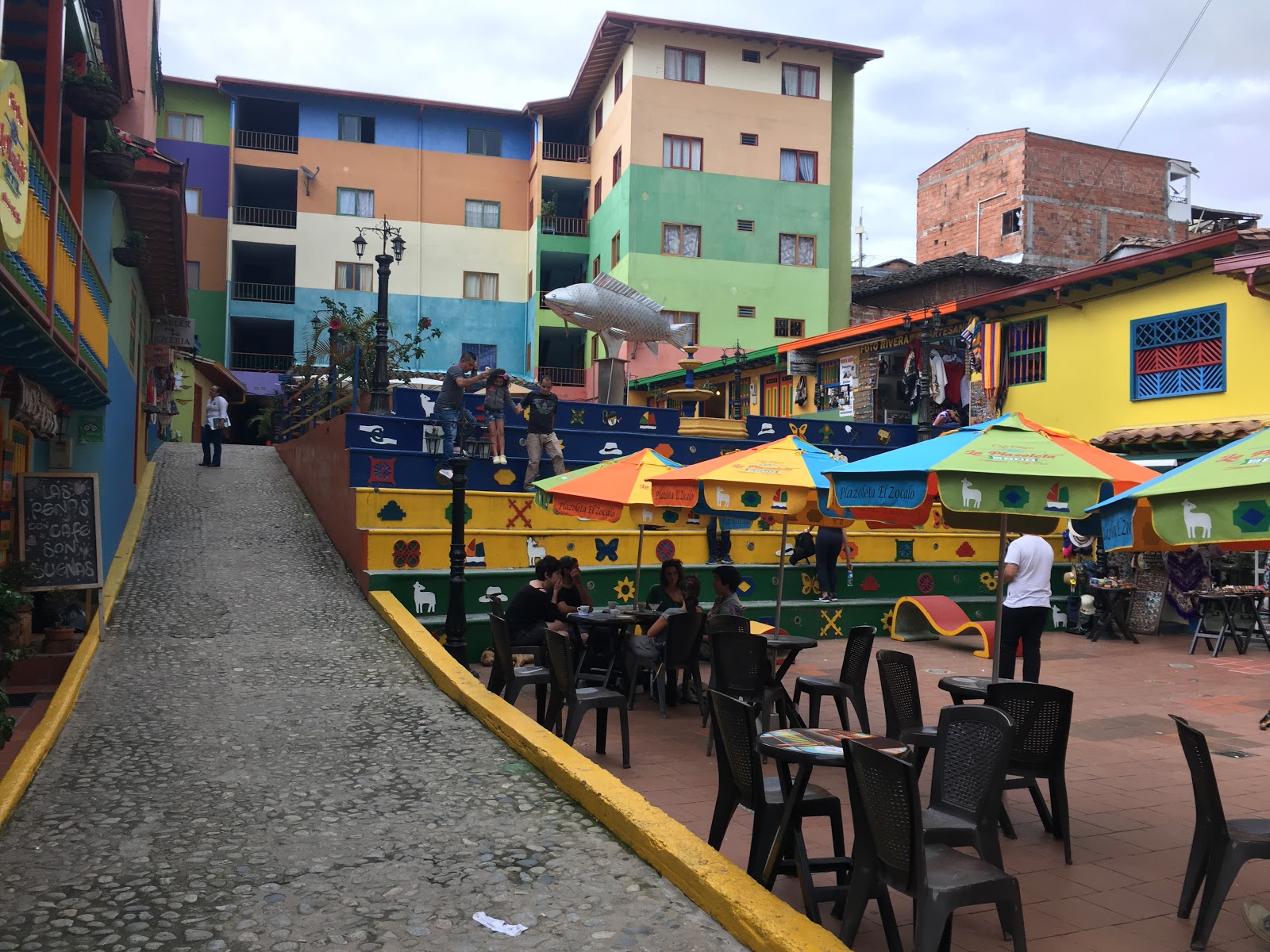 __________________
Are you thinking about learning Spanish in Medellin?
Click here to find out about the programs we offer at our BaseLang Medellin school.