Happy Mother's Day in Spanish: All the details for Latin America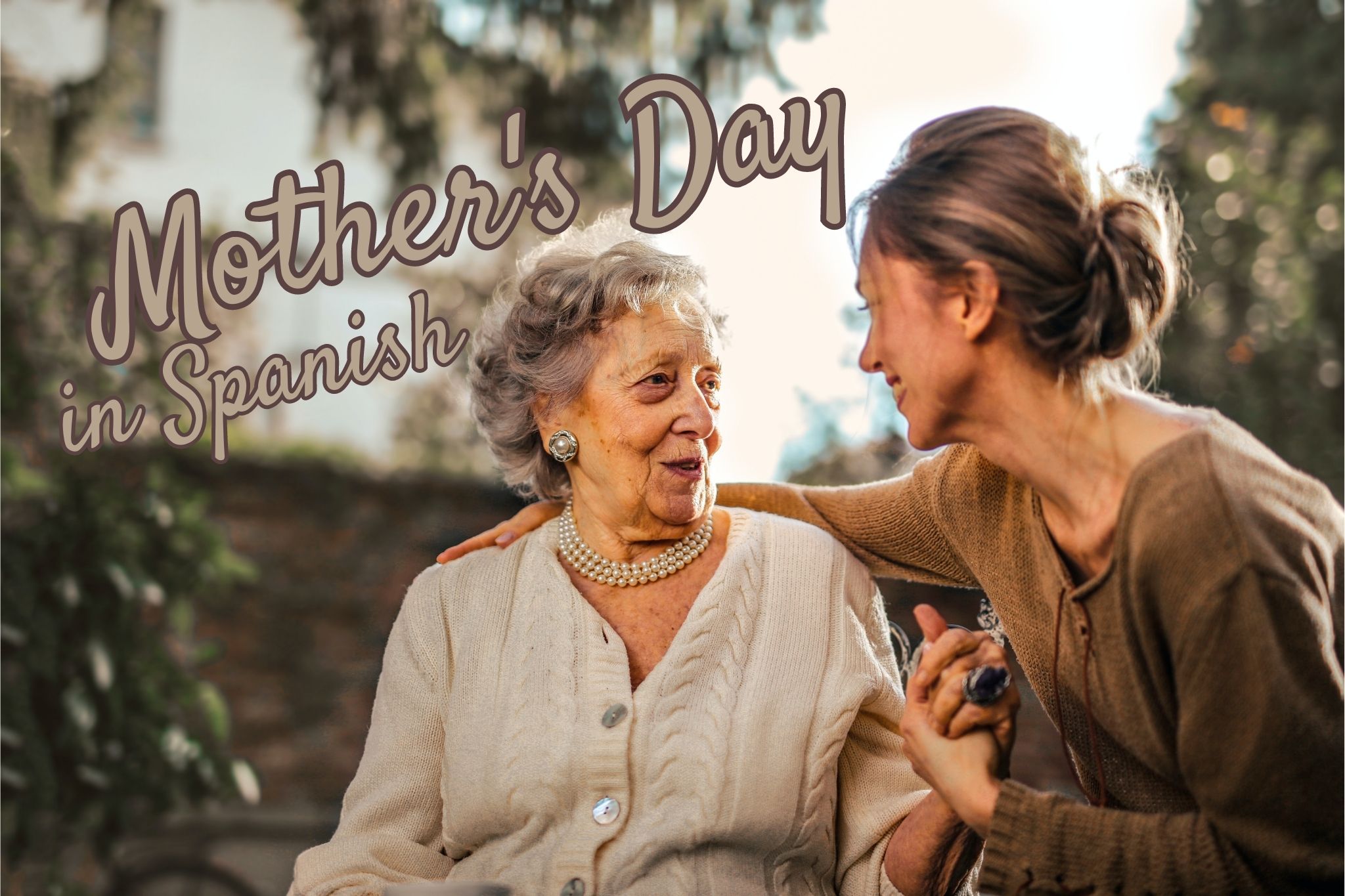 Get our free email course, Shortcut to Conversational.
Have conversations faster, understand people when they speak fast, and other tested tips to learn faster.
More info
All around the world Mother's Day, or el Día de la Madre, is celebrated every year. So why not learn how to say Happy Mother's Day in Spanish? But did you know that not all countries celebrate it on the same date and in the same way? Let's take a look at this sweet holiday!
Mother's Day is really important in many Spanish-speaking countries because many people live with their parents until their 30s, so mothers play a very important role in life. Latin American mothers also tend to be very attentive and caring, which creates a strong bond and a lot of love between them and their children, which should be celebrated.
Here at BaseLang we cherish our mothers too, and we want to honor them with this post and congratulate them by wishing them all un ¡Feliz Día de la Madre! – a Happy Mother's Day!
We'll start by looking at how Mother's Day is celebrated in Latin America. Then, we'll present you with some useful Mother's Day vocabulary as well as some cute messages children love using when wishing Happy Mother's Day in Spanish. Finally, we'll focus on when Mother's Day is celebrated in different countries.
How is Mother's Day Celebrated in Latin America
Mother's Day traditions can be traced back to the time of the ancient Greeks, who held festivals in honor of Rhea, the mother of the gods.
Nowadays, on Mother's Day in Latin America, people congratulate not only their own mothers but all women who are mothers: grandmothers – abuelas, aunts – tías, – sisters – hermanas, sisters in law – cuñadas, etc. For a variety of options on how to congratulate these important women, take a look at our post on congratulations in Spanish. See our other detailed post for how to refer to family members in Spanish.
In most Latin American countries, people see this date as a special occasion for families to come together and celebrate their mothers. During el Día de la Madre – Mother's Day, mothers are honored with special meals, breakfast in bed, gifts, handcrafted presents made by kids, flowers, cards, and lots of love.
In Mexico, Mother's Day is a national holiday. Mexicans acknowledge their mothers' roles in the family with mariachi serenades, special mass services, and school performances, especially when Mother's Day falls during the week. In Mexico they use this phrase in plural form Día de las Madres, which translates literally as Day of the Mothers.
In Colombia and Argentina, families tend to gather on Sundays to spend quality time together, and Mother's Day Sunday becomes one of the most special Sundays of the year for most people. Mothers are given presents, families eat special meals at home, or they go out for lunch or dinner together.
All Latin American countries may slightly vary in how they celebrate Mother's Day but they all have the same aims: spending time with moms, thanking and paying gratitude to those special women who have done so much for their families.
Useful Mother's Day Vocabulary
Now that we know how families celebrate their mothers and wish Feliz Día de la Madre – Happy Mother's Day in Spanish, let's focus on some vocabulary we normally use when talking about this special date.
| | |
| --- | --- |
| English | Spanish |
| Gift | El regalo |
| Bunch of flowers | El ramo de flores |
| Chocolate bonbon | El bombón de chocolate |
| Jewels | La joyería |
| Breakfast in bed | El desayuno en la cama |
| Greetings card | La tarjeta de felicitación |
| Handicrafts | Las artesanías |
| Spa day | El día de spa |
| Eating out | Salir a comer |
| To celebrate | Celebrar |
| To give a gift | Regalar |
| To invite | Invitar |
| To entertain | Agasajar |
Happy Mother's Day Messages in Spanish
In this section, we provide some sweet messages you could use either to tell directly to your mother, or to write in a card when wishing un Feliz Día de la Madre – Happy Mother's Day in Spanish. Some are cultural so they don't translate so well, but they're familiar Mother's Day phrases in Latin America!
You're the best mom in the world. – Eres la mejor mamá del mundo.
I hope you had a great Mother's Day. – Espero que hayas tenido un gran Día de la Madre.
Thank you for always being by my side and loving me so much. – Gracias por estar siempre a mi lado y quererme tanto.
Mom, I love you very much. Thank you for everything you give me. – Mamá, te amo mucho. Gracias por todo lo que me das.
Mom is written with the "M" of Wonder Woman. – Mamá se escribe con "M" de Mujer Maravilla.
My mom is that person who wants me to take a coat, even when I'm heading to the beach! Happy Mother's Day! – Mi madre es esa persona que quiere que me abrigue hasta para ir a la playa. ¡Feliz Día de la Madre!
I love you today and every day of the year! Happy Mother's Day! – ¡Te quiero hoy y todos los días del año! ¡Feliz Día de las Madres!
Mom, you are without a doubt the most important person in my life. I love you very much and I hope to one day be as wonderful a mother as you are. – Mamá, eres sin duda la persona mas importante en mi vida. Te quiero mucho y espero ser un día una madre tan maravillosa como tú lo eres.
For you who always had your arms open and your heart full of love for me, I wish you all the happiness in the world. I love you. – Para ti que siempre tuviste tus brazos abiertos y tu corazón lleno de amor hacia mí, te deseo toda la felicidad del mundo. Te amo.
These are just a bunch of many of the possible phrases you could tell a mom on her day. In case you want to learn more about how to express love using different verbs in Spanish, take a look at our post on te quiero vs te amo. Likewise, if you're feeling inspired and need to express yourself, check out our post on compliments in Spanish, or if you want to go a step further, why not read emotions in Spanish?
When Is Mother's Day 2023 Celebrated?
Mother's Day celebrations are held on different dates, depending on the country. Here we'll leave you with the 2023 dates for celebrating el Día de la Madre – Mother's Day in some countries.
| | |
| --- | --- |
| Dates | Countries |
| March 19th | United Kingdom, Ireland |
| May 7th | Spain |
| May 10th | Mexico, Guatemala, El Salvador |
| May 14th | United States, Australia, Canada, Colombia, Venezuela, Puerto Rico, Perú, Chile, Honduras, Uruguay |
| October 16th | Argentina |
Most countries celebrate Mother's Day on a Sunday. In UK and Ireland, this celebration is called Mothering Day and is on the fourth Sunday in Lent. In Spain it's celebrated on the first Sunday of May.
In the United States and the rest of the countries celebrating on May 14th 2023, they always celebrate Día de la Madre on the second Sunday in May.
In those countries, like Mexico, where they always honor their mothers on May 10th, they have a public holiday. Finally, Argentina celebrates and wishes Happy Mother's Day – Feliz Día de la Madre on the third Sunday of October.
As you've seen, this last section is all about dates. In case you want to recap your knowledge about how to express dates in Spanish, check out our post on how to say and write dates in Spanish.
Conclusion
So far so good! We've gone through how Día de las Madres – Mother's Day is celebrated in Latin America, we've given you all the necessary vocab for talking about Mother's Day in Spanish, we've presented you with many tender phrases you can either tell to a mom or write down in a greeting card, and finally, we've included a detailed set of 2023 Mother's Day dates for you to have in case you're in any Spanish speaking country.
We hope you enjoyed our post celebrating such an important member of any family: our mothers. Now you have no excuse! You have all it takes to celebrate a Happy Mother's Day – Feliz Día de la Madre in Spanish, in honor of these special women who deserve our love and appreciation.